Plan Your Legacy with Akron Community Foundation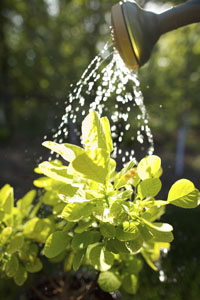 Meet Our Donors
Bequest

William Wallace loved greater Akron's history. So much, in fact, that he made a bequest to ACF to ensure its preservation.
Read More

Deferred Gift Annuity

Dr. Walter Sheppe is passionate about civil liberties issues. With a deferred gift annuity, he can support the GLBT community while also paying himself.
Read More

Naturally, you hope your assets last comfortably throughout your lifetime, with enough left over for loved ones. In fact, we expect you're reading this section because you want to leave a charitable legacy, too.
You've come to the right place.
With planned giving, you have exciting options to:
Make tax-deductible gifts that earn annual income
Make gifts that protect certain valuable assets
Ensure the best asset (tax-wise) goes to friends and family members
Guarantee your charitable wishes are carried out
Just beginning?
We can help you:
Considering leaving a legacy?
Check out our:
Want to talk?
Contact Margaret Medzie, vice president of development and donor engagement, who can work directly with you or your advisor to answer your questions or help you get started leaving your legacy.